The Original Santa Experience!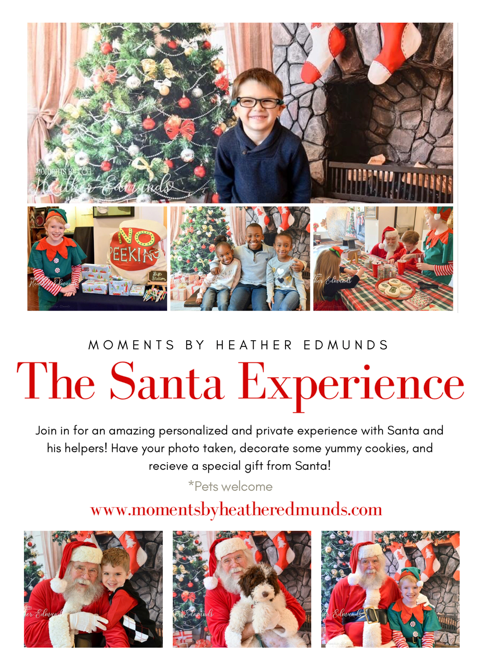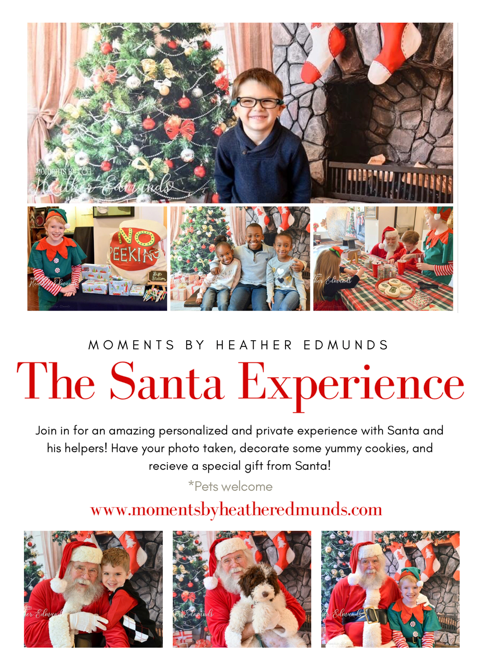 The Original Santa Experience!
The Santa Experience workshop is $230 and includes a personalized and private session with Santa, high resolution, hand edited digital images of your child(ren), or family with and without Santa. Once the photo part is complete, your child(ren)/ family will transition to the cookie station to create custom cookies with a local baker on site (allergies can be accomodated). After cookies your child(ren) will then to the craft station, and finally the personalized gift station with a special surprise from Santa to your child(ren)! The entire workshop lasts roughly 20-30 minutes or less, depending on each family/child.
Once booked- I will send you a form to to complete with all your child's information so Santa knows all the fun details before your child's session!
This event is a sell out event, so be sure to book early!